Corporate / Private Events
We offer a variety play or learn options whether an individual, small or large group, whether you are looking to host a corporate outing, party, or if you want extra curling time.
Rent a Sheet during a Learn to Curl
A more economical way to curl is to rent a sheet when we offer a Learn to Curl online. When you register, look for an empty "Learn to Curl" and register for 8 spots.
*NOT available during special events
$180 / Sheet (up to 8 people)
Available Learn to Curls/ Sheets
Corporate / Private Sheet Rentals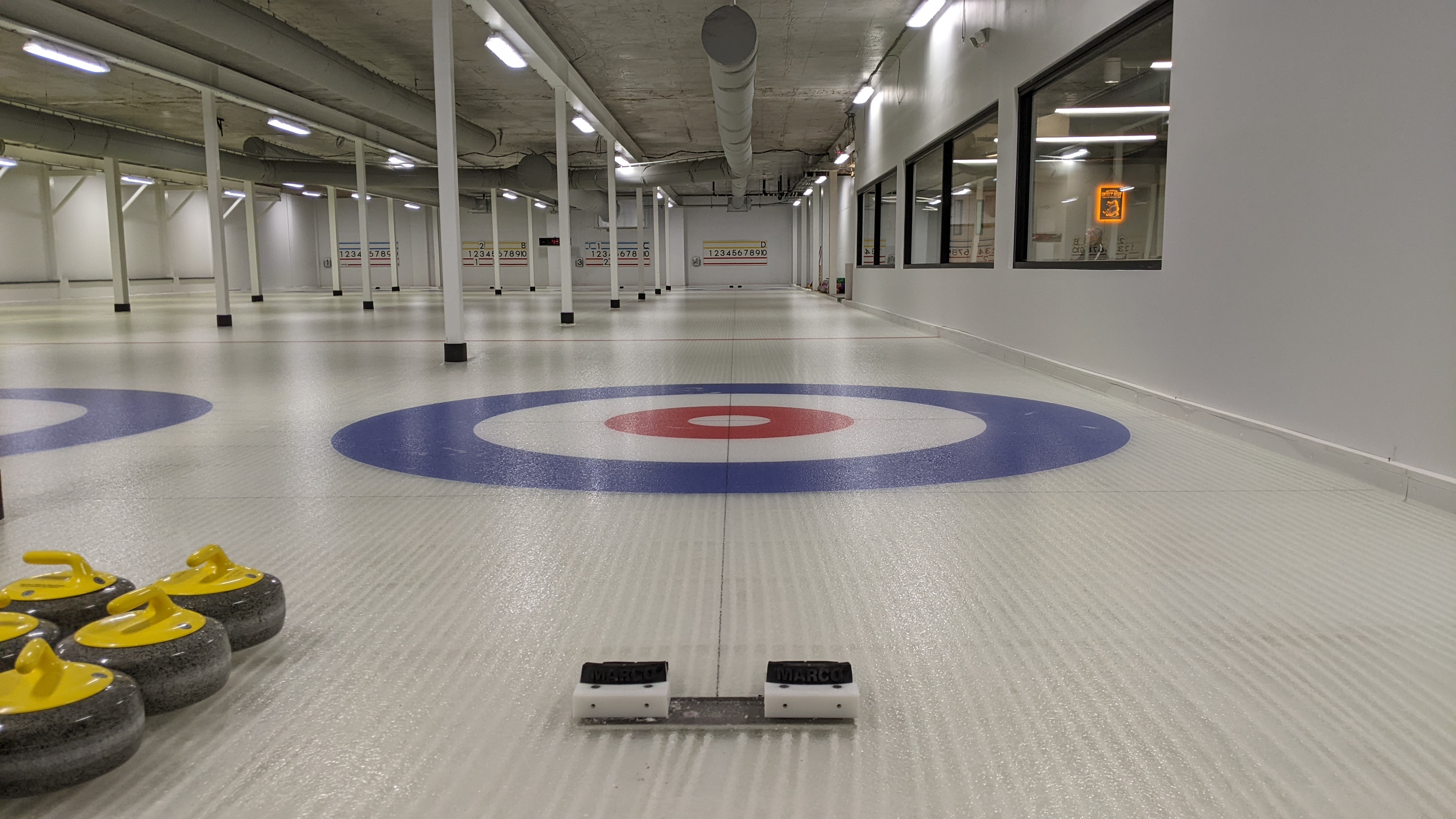 Choose your time when you want to schedule your 2 hour block of time and how many sheets (1-4)?
10 people-1 sheet
16 people- 2 sheets
24 people - 3 sheets
32 people- 4 sheets
We can handle up to 32 people on the ice and more in our warm room.
$200/sheet
for non-profit organizations.
---
Rent our Warm Room before or after curling to extend your social time.

$100

/hour

for warm room rental.
---
$500
minimum for private events
Bar and Bartender available upon request.
Contact [email protected] or call 816-678-7634 to schedule your event.
Group Rental Registrations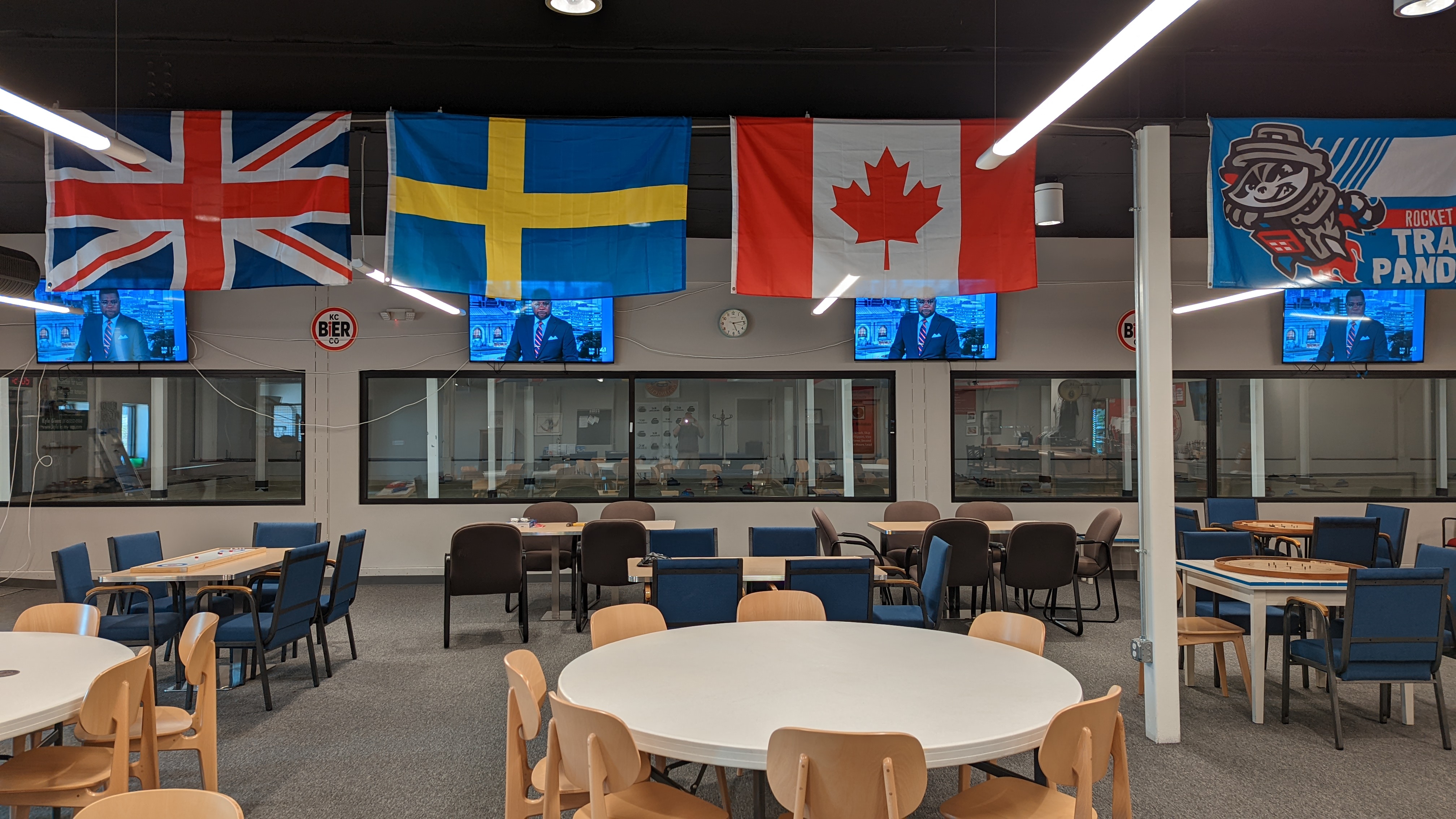 Our event space is available off curling season from Mid May to September and anytime before or after curling events during our curling season.
2500 SF Large Room (approximately 125 people)
400 SF Private Party Room (approximately 20 people)
Bar with provided Bartender
Food and non-alcoholic drink can be brought in.
$3 to $5 Beers.
Contact [email protected] or call 816-678-7634 to schedule your event.
Safety First
Just like any other sport, injuries can happen in curling. This is why we want you to take safety seriously, and we encourage you to read all of the following information below before you get started.
Signed Waiver
Before participating, all persons will be required to sign a waiver. You can print, sign, and bring the waiver with you found below, or fill one out at the rink.
Proper Footwear
CLEAN soft rubber soled shoes, such as athletic shoes, that have grip on a smooth surface are an essential part to minimize falling. Please try not to wear hard soled shoes, cowboy boots, snow boots, or any shoe that leaves the ice feeling slippery. We request that you carry your shoes in and change at the facility to avoid having dirty shoes on the ice.
Layered Comfortable Clothing
You would want to wear clothing that you can move around in comfortably. Curling can also feel cold when you first start but, after sweeping it can get quite hot, so you would want the option to shead layers.
Helmets Optional
Our club has a few helmets should you want the additional safety, however you are welcome to bring your own. While most people are able to avoid hitting ones head on the ice, it has happened and a helmet may give you another layer of protection your first time out.
Equipment Provided
We have brooms and sliders within our club for your use.